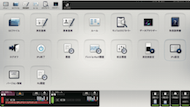 A software corresponding to our XN series, fully automated hematology analyzers, and analyzing wide variety of data for user-defined species with advanced optimal algorithm.

Spices :
mouse, rat, dog, NHP(non-human primates), rabbit, pig, guinea pig, cattle, gerbil, cat, horse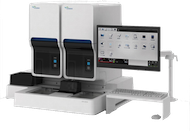 ● Measurement principles are flow cytometry in all models.
● RBC channel is sheath flow DC detecting method.
● Hemoglobin measurement is non-cyanide (SLS hemoglobin method).
● NRBC (Nucleated Red Blood Cell) measurement techniques in all models.

● Parameters
WBC, RBC, HGB, HCT, MCV, MCH, MCHC, PLT,
RDW-SD, RDW-CV, PDW, MPV, P-LCR, PCT, PLT-I, NRBC#, NRBC%,
NEUT#, LYMPH#, MONO#, EO#, BASO#,
NEUT%, LYMPH%, MONO%, EO%, BASO%,
RET%, RET#, IRF, LFR, MFR, HFR, PLT-O, RET-He, PLT-F

● Aspiration volume
whole blood mode : 88μL
low aspiration mode : 50μL
dilution mode : 70μL (a specimen of whole blood diluted sevenfold is suctioned)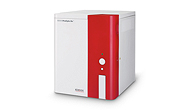 ● Multiple species
Mouse, rat, monkey, dog, cat, rabbit, gerbil, guinea pig, ferret, cow, pig, minipig and horse.

● Small sample size
Only 30 μL of anticoagulated blood required.

● Load-and-go operation
Running a sample is quick and easy, even maintenance is a simple push of the button.

● Comprehensive User Interface
Date presented in clean, intuitive format that provides additional date screens for analyzing difficult samples.

● Flexibility
Supports most commonly available EDTA tubes.

● Results in 2 minutes
Advanced five-part white blood cell differential and absolute reticulocyte count along with validated results on 31 different blood parameters.

● Long-term warranty of five years
A Long-term warranty of five years is provided.

This product is a product of IDEXX Laboratories Inc.